In addition to basic 2D drawing functions, it is also possible to create 2D section view and 2D drawing from 3D model. Abundant output functions are also available such as batch drawing release, batch file format conversion, etc.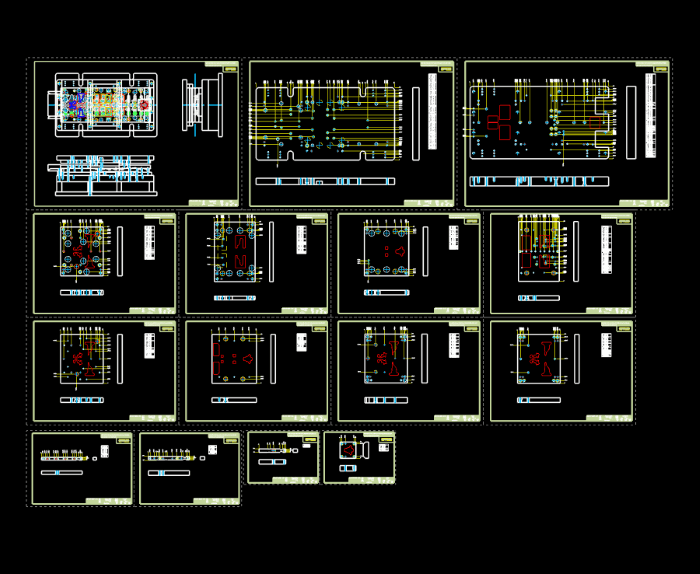 Frame function
You can create multiple parts in a document. You can expand a part created in a drawing into a frame, and you can manage multiple drawings with different scale and paper sizes in a single document.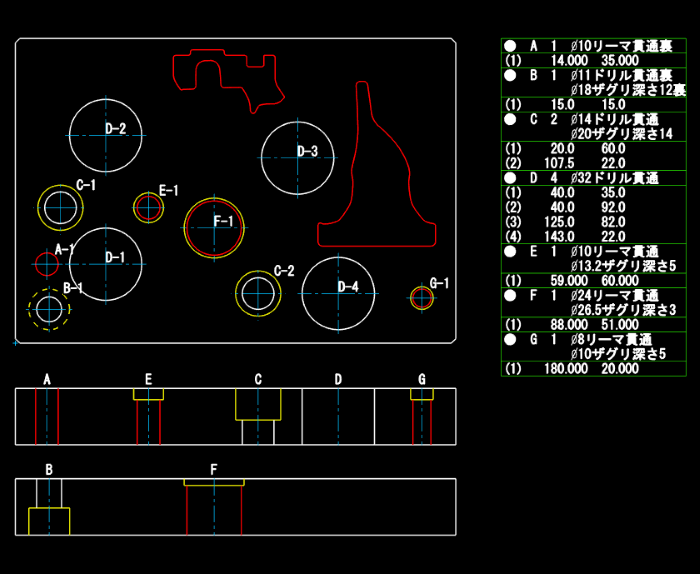 Hole Function / Hole cross section
It is possible to place round/deformed holes with machining attributes, displaying the depth of plate, hole diameter and remaining hole depth. The hole information can be registered as a master. You can also check the interference state, place it in a drawing as a hole list, and output it in CSV format.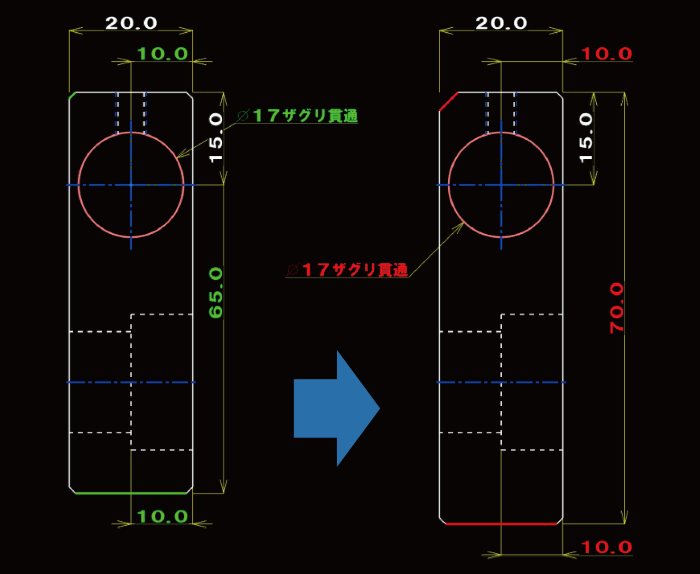 Associative
You can modify shapes, dimensions, notes, and edit them with a single command. Because the specified element type (or part) changes the content, you don't need to select a command for each purpose, so you can significantly reduce the work time of the edited work.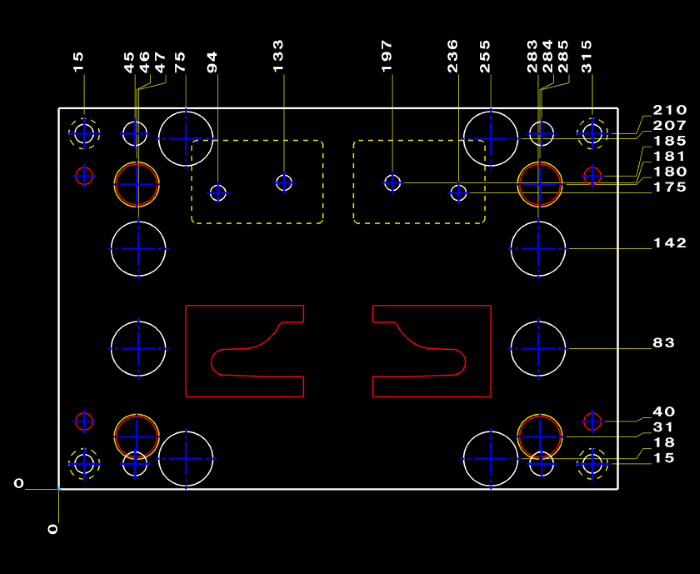 Auto Dimension
Automatically creates dimension for the selected shape. The shape properties allow you to set a scale point to exclude unwanted dimensions. The dimensions you create are grouped, so you can reposition and delete them at any time.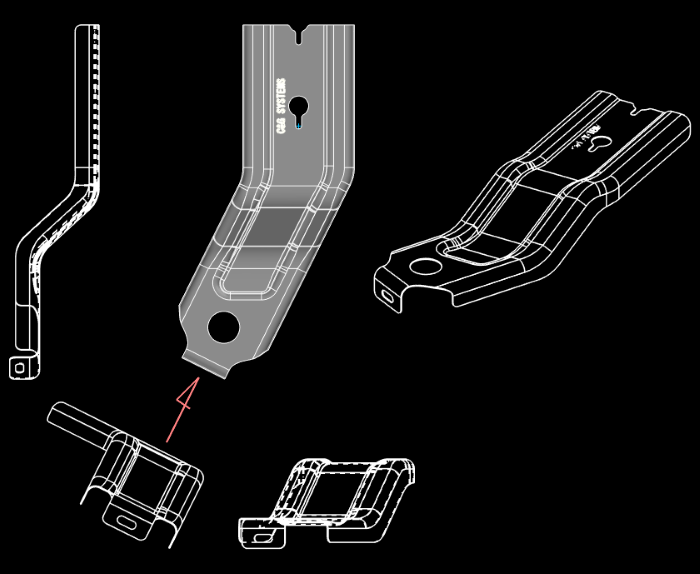 Create Drawing / Section View from 3D Model
Converts an import 3D model (solid or surface) to 2D geometries, such as a front view, a side view, and an isometric view. You can also create a section view and an arrow view.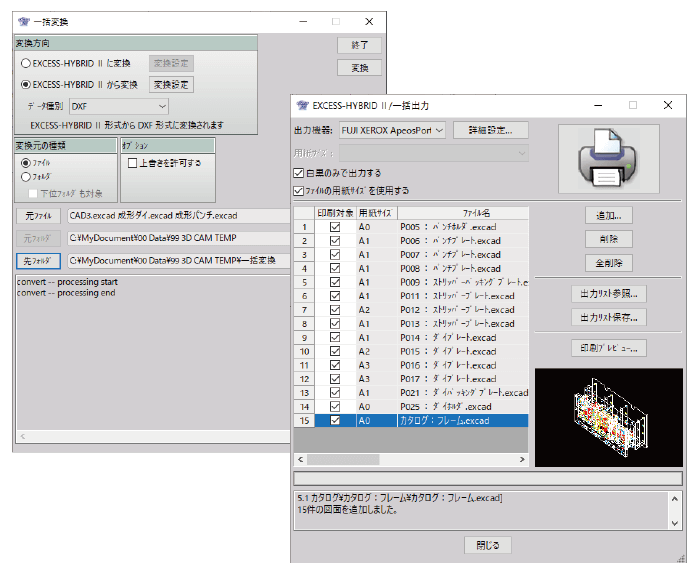 Batch Conversion / Batch Output
Batch Conversion allows you to convert different drawing files into an intermediate format such as DXF at once. You can specify drawing files to be converted in a unit of files or folders. In Batch output, print preview can be viewed and outputted to the printer plotter.