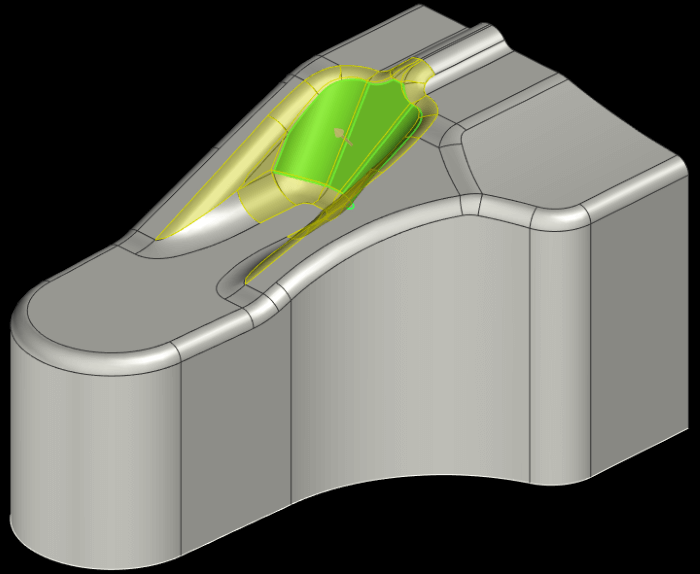 Lift Deformation Prospective Deformation
Moving face surrounded with target deform face on surface body can be moved to the arbitrary direction for creating deformed surface groups. Moving/fixed faces and moving distance can be specified to perform the figure correction easily after trial.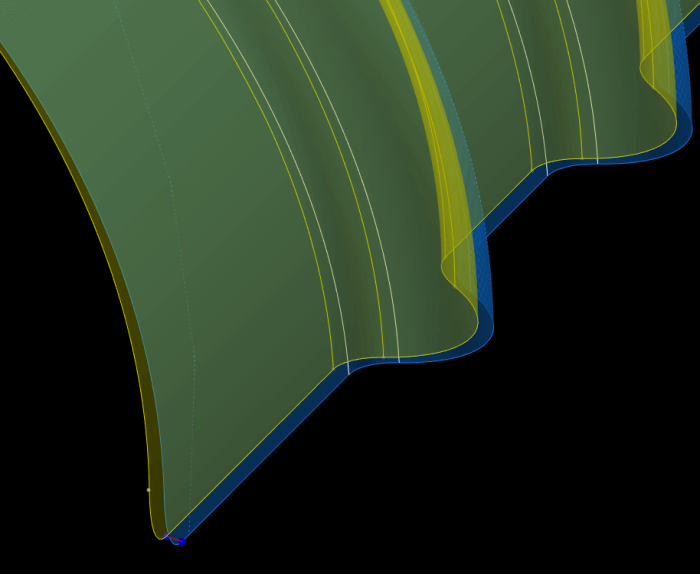 Matching Deformation Prospective Deformation
Deformed surfaces can be created to match points and edges on the surface to arbitrary points and edges. Deformation is possible by specifying deformation range from the fixed surface group or points of before and after deformation to allows you to easily correct the shape after trying.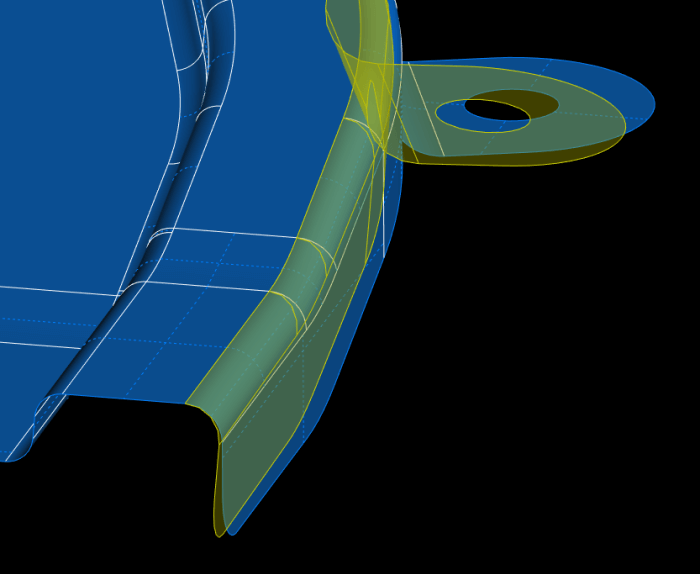 Rotational Deformation Prospective Deformation
Rotated surface body groups can be created. It is possible to deform by specifying the rotation angle and the reference line. Different rotation angles can be applied to every point. Figure correction becomes easy after trial.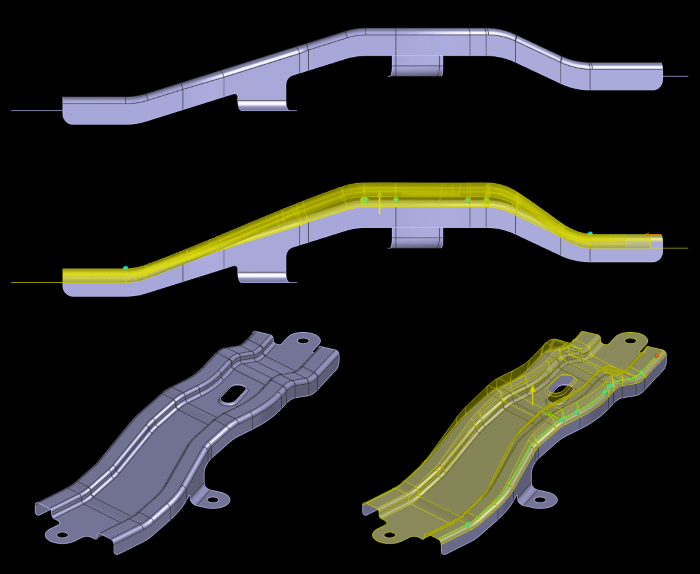 Offset Deformation Prospective Deformation
Deformed adjacent surface groups can be created by offsetting belt-like surface of standing wall, top surface, etc. It is possible to specify the range and offset amount for deformation. Since it is also possible to specify different offset amounts for each point, it is easy to correct shape after trying.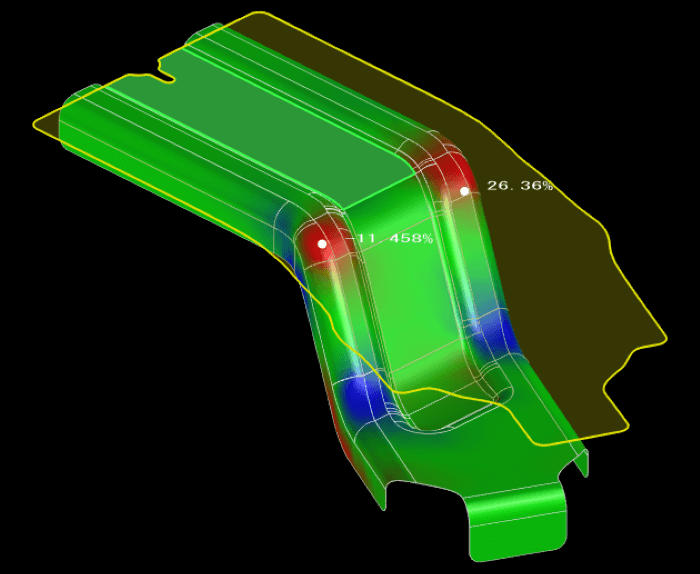 Batch Development Batch Development
Blank shape from 3D model (drawing shape) can be easily obtained with thickness reduction rate as contour display, which helps reduce the trial and estimation process.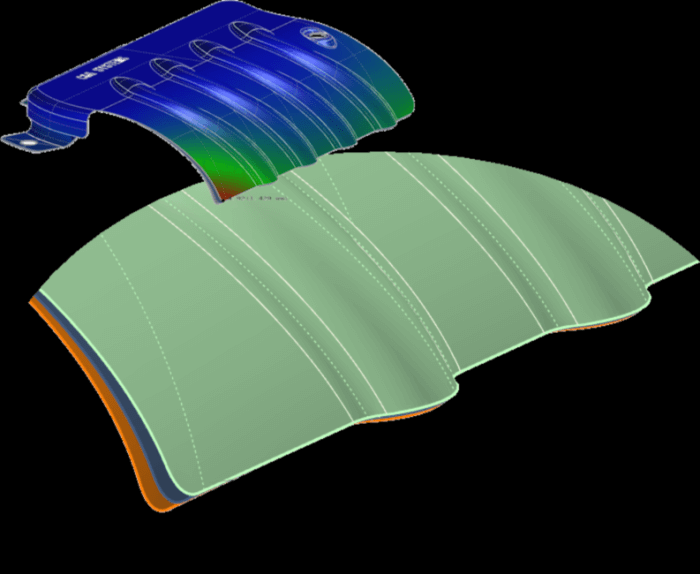 Springback Surface Springback
Springback and prospective surfaces, once experience and modeling skills are required, can be created easily. JSOL analytical solver is adopted as a calculation engine to improve the accuracy of punch-die model creation for the first try, which helps reduce the trial production.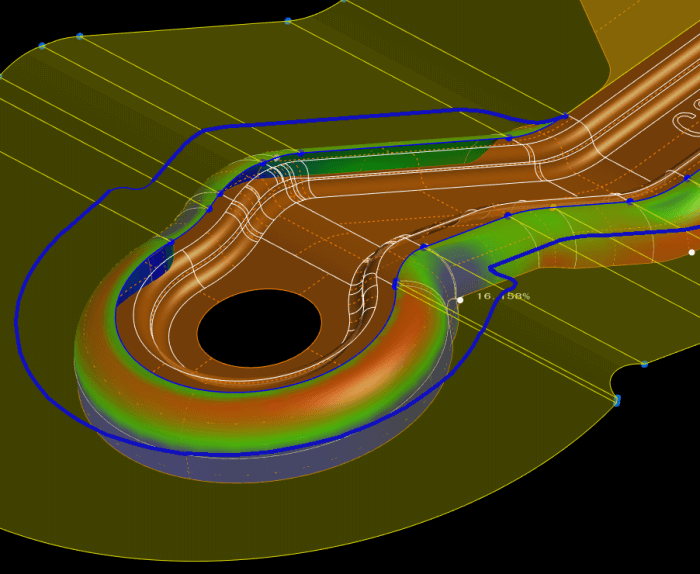 Trim Development Trim Line Development
Developed outline or surface can be created by specifying the surface to be developed in designated direction and angle. Since it is also possible to specify the existing reference shape as a development face, it is easy to create the intermediate shape of drawing product. Contour display such as thickness reduction rate is also available.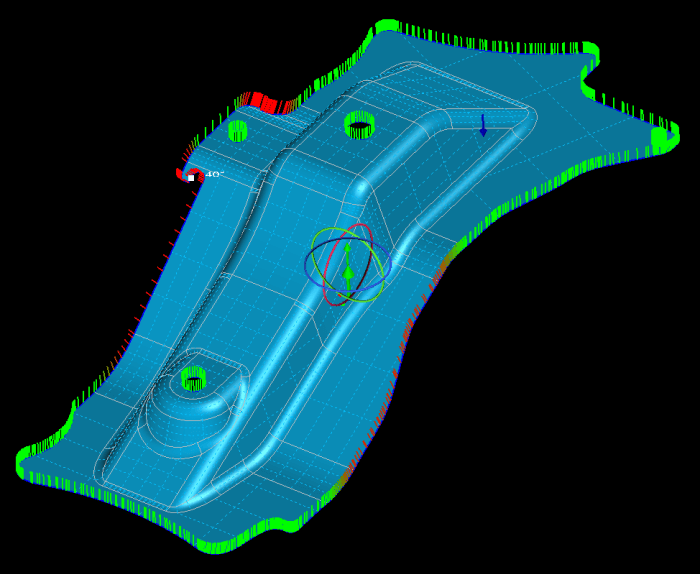 Trim conditions Trim Line Development
Trim conditions that are considered when designing the cutting edges of drawn products can be shown. It is represented by normal lines along the trim lines of the development it is facing and is displayed in a color based on the degree between the normal line and the trim reference axis direction.