This is a 3-axis CAM option with toolpath generator that was developed with the rich processing experience of "CAM-TOOL". The mold core parts such as punch die and cavity core can be processed with high quality and high efficiency.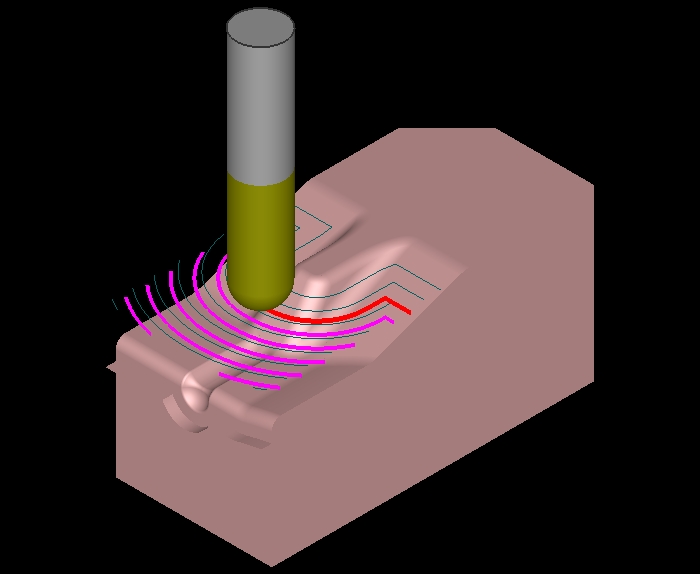 Z-level Rough Cutting Rough module
Create Z-level offset tool-paths for roughing. You can create a high efficiency path by referring to the stock of the previous process, and a low load path by connecting a trochoid or a corner R.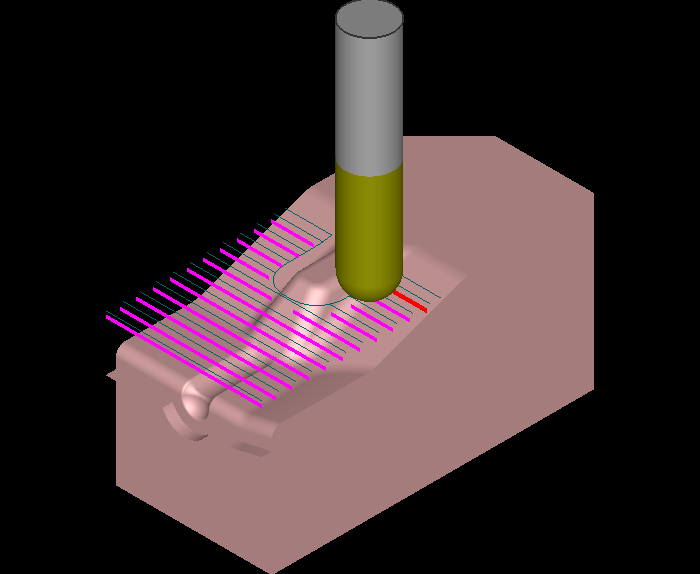 Scanning-line Rough Cutting Rough module
Creates a roughing path by a Z-level constant reciprocating operation.Machining by a reciprocating line leads to a reduction in machining time due to the reduction of connection movement. The system automatically determines the cutting area for the composite shape to create an efficient path.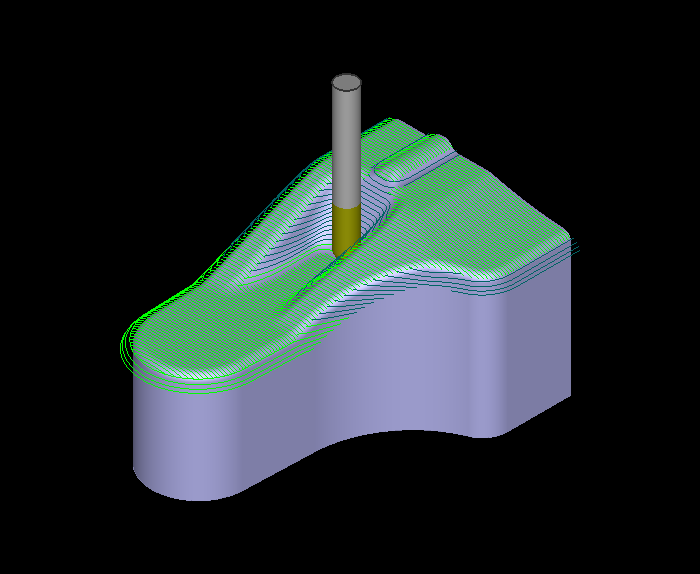 Z-level Finishing Finish module
"Z-level Finishing", which performs climb milling, assures quality high speed and high-precision machining. Spiral tool-paths can be also created, which contributes to the reduction of connecting-moves. This is the best way to machine automatically since gently sloping area and horizontal area can be also executed at once.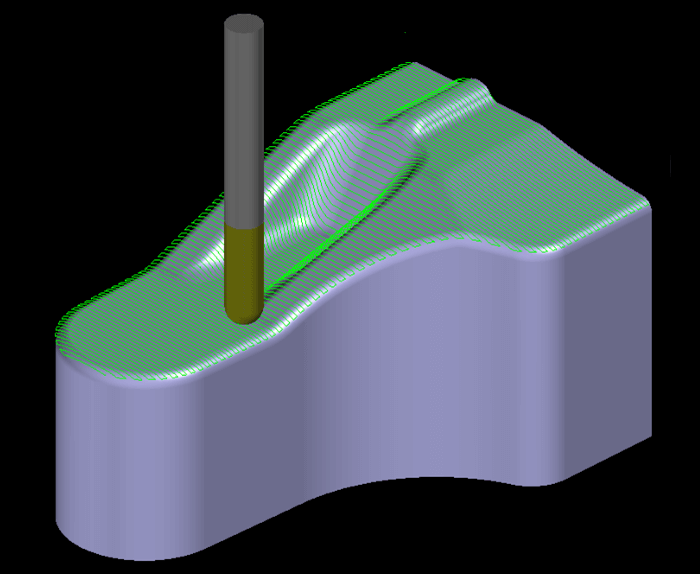 Scanning-line FinishingFinish module
The area where the Incline angle of the specified shape is less than or equal to the specified angle is determined to be the machining area, and the Scanning-line path is created.
There are four Traveling types : "Scanning one way", "Scanning zig zag", "Open offset path" and "Closed offset path". These are meant for the optimum machining methods according to the shape and cutting conditions.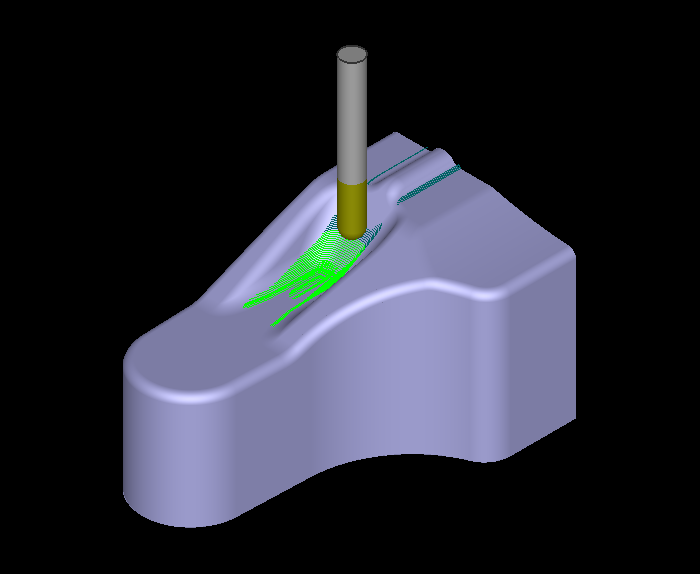 Rest Finish module
The system automatically detects the uncut area of previous process, and generates tool-paths for the remains. It is possible to machine efficiently for each portion, cutting by along-surface tool-paths at gently sloping area, and cutting by Z-level tool-paths at steep and groove area. The uncut area can be recognized correctly since any types of cutting-tool (ball/radius/square end-mill) can be utilized.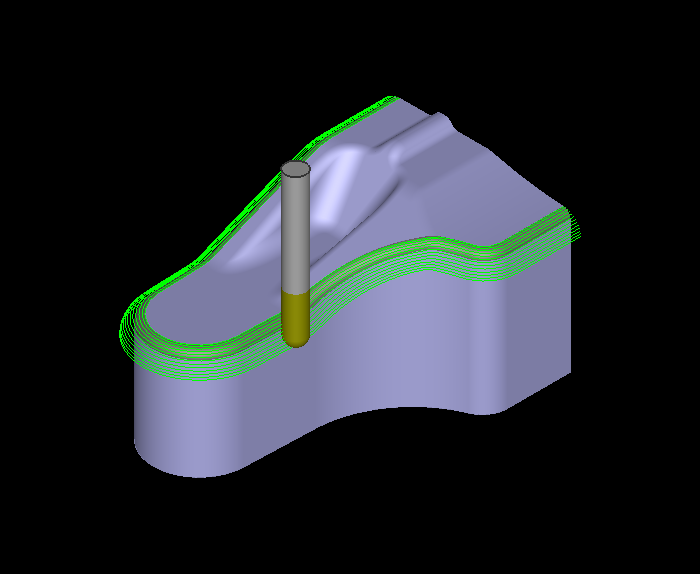 Along Surface Finish module
Creates a machining path with a constant pitch along the face. Paths that interfere with the shape can be projected in the direction suitable for the shape.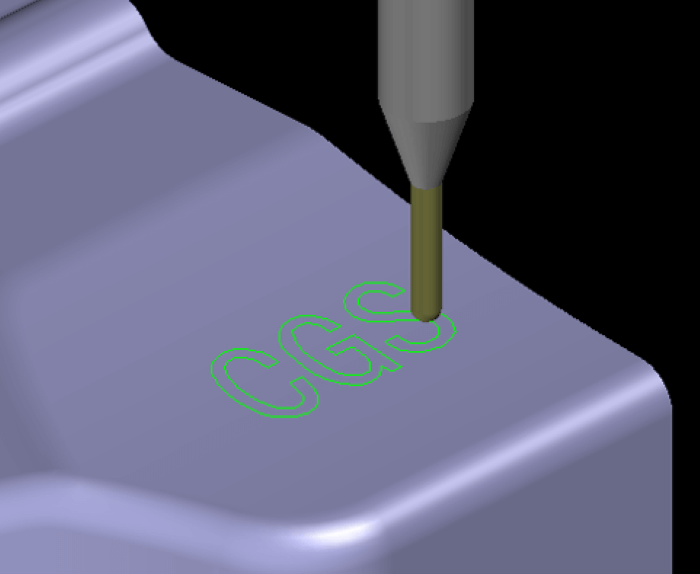 CurveFinish module
Creates a machining path centering the tool along 3D curves. This mode is also suitable for Z Driving machining, slot machining and text engraving.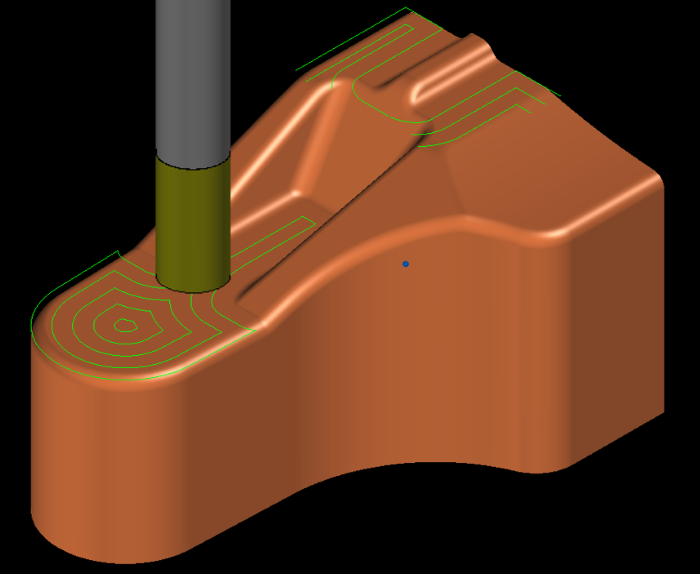 Horizontal Area NEW Expand Module
The system automatically extracts horizontal area and generates offset around paths with down cut. This mode is useful for cutting flat area with radius and flat end mill.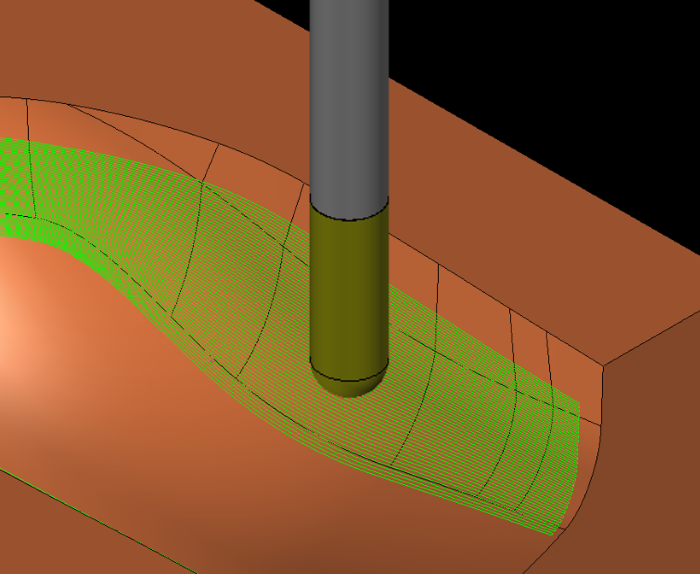 Along Compound Side NEW Expand Module
This mode cuts along 3 dimensional surfaces within the closed area enclosed by contours. U/V of surfaces don't affect the cutter paths. Air-cut can be reduced especially for a large metal mold.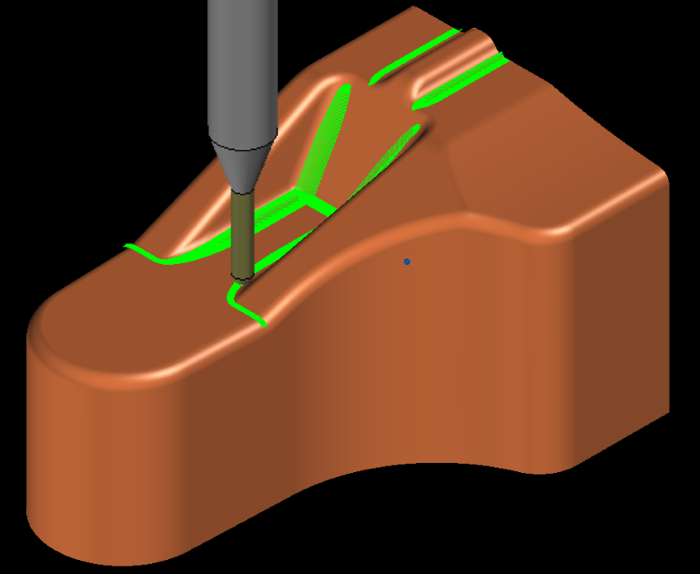 Cornering NEW Expand Module
Creating tool-paths for concave ridge-line area with smaller cutting tool. It can reduce fluctuation because cutting direction is automatically controlled according to the angle of the ridge-line.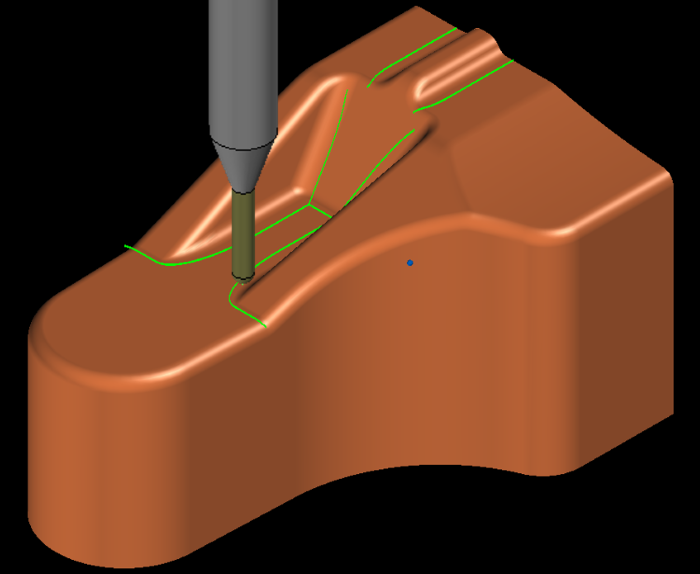 Pencil NEW Expand Module
Radius and flat end-mill can be used for pencil cutting as well as ball end mill. Tool-paths are created along the edge-line which is automatically extracted.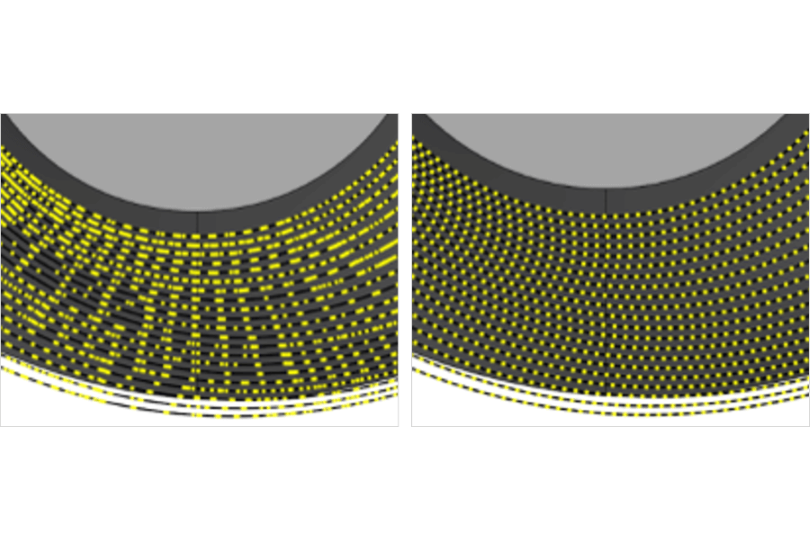 Path Calculation Logic
The general CAM system converts the received data (IGES, etc.) into approximate polygons, and performs CAM operation. However, the "MC Option" is a CAM solver that is developed with a rich processing performance of "CAM-TOOL". The CAM solver is equipped with a unique "Surface calculation" that allows the tool to contact the curved surface of the CAM, and achieves smooth processing and precision.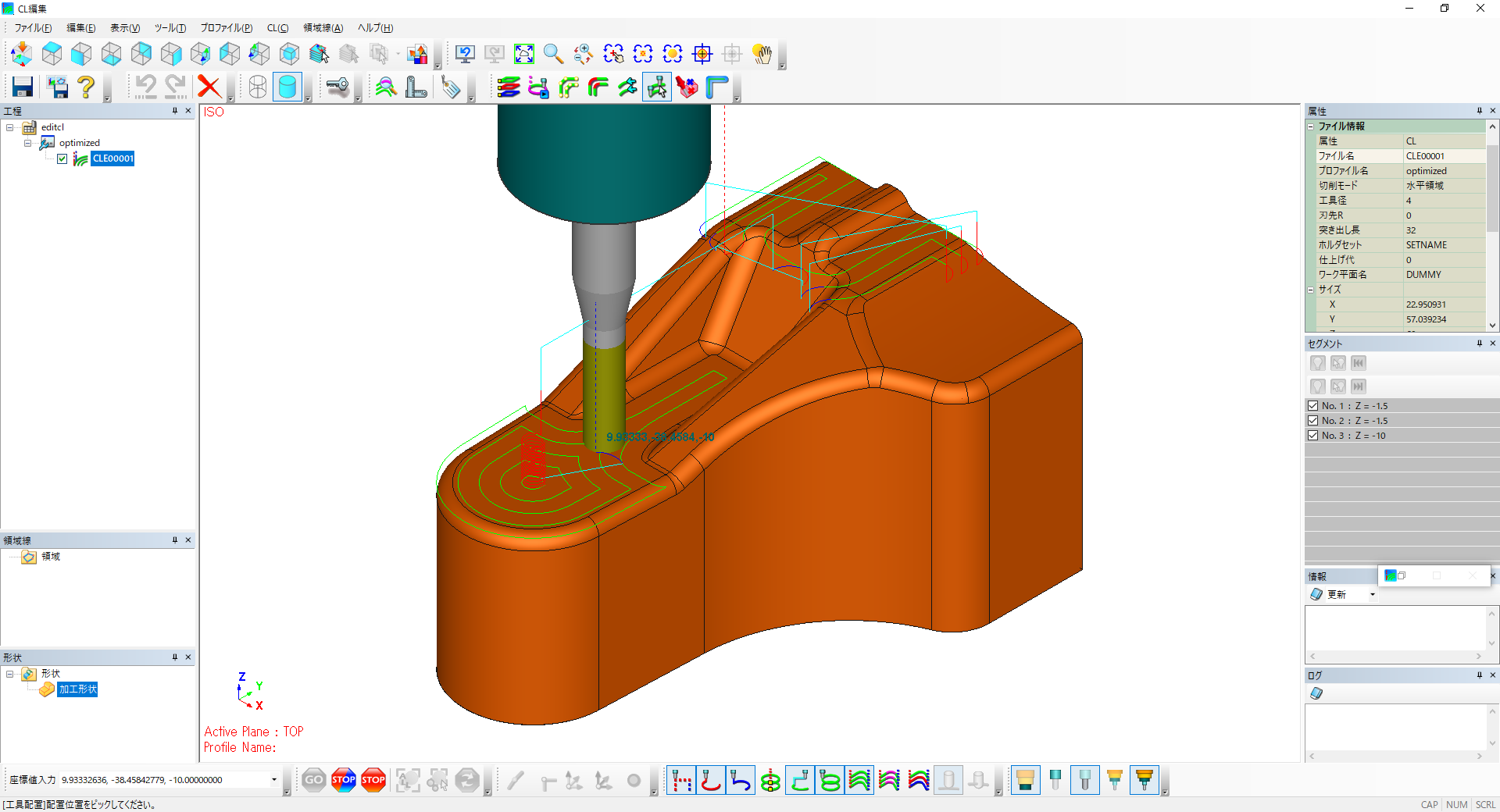 CL Editor NEW CL Editor Module
In addition to confirming the path of the tool path and displaying information, you can edit the selected path by deleting, copying, etc., and change the feed speed, making use of the customer's know-how for advanced editing.