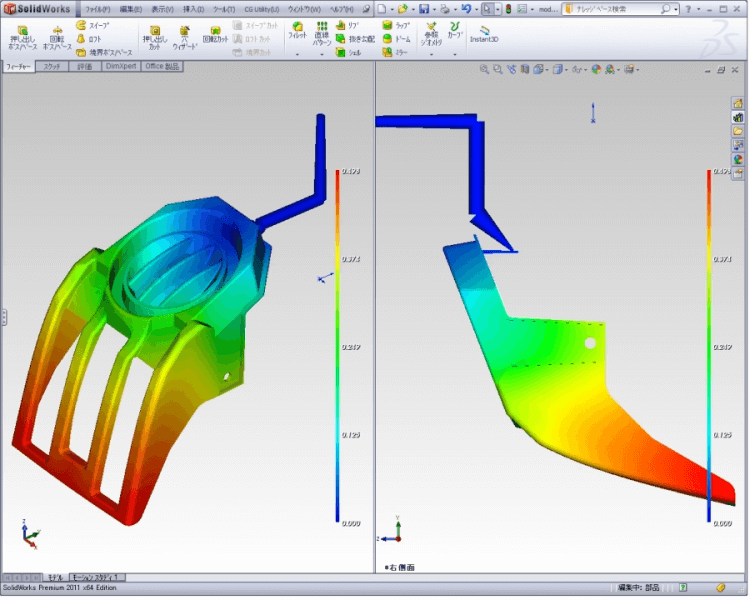 Resin flow analy
This is simulation of plastic injection molding for the plastic mold designer. With the direct use of 3D CAD Data, analysis calculation will be performed with simple operation of wizard style. The results of the analysis will be utilized for pressure history and temperature history of filling pattern, temperature, pressure, weld mark, shrink mark, gas vent, hi current flow orientation, gate and nozzle. In addition, various resin data base is on board.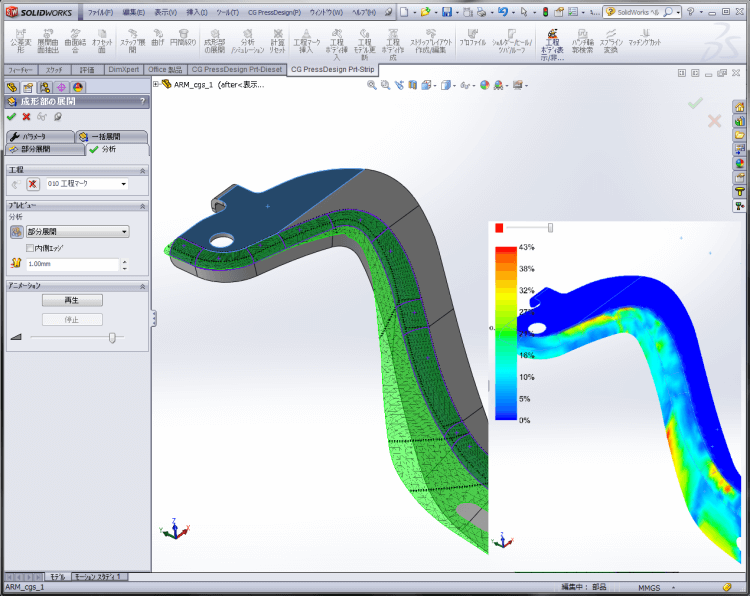 Batch Blank / Partial Blank
Batch blank will be developed forming parts at one time. It will show analysis and simulation based on material data. (animation view, analysis for strain, stress, material thickness rate of decline) Partial blank will be developed forming parts from selected place. Considering of unfolding model is available, because of appoint of development angle, hold tip, adjust development direction. *Partial Balnk is option software.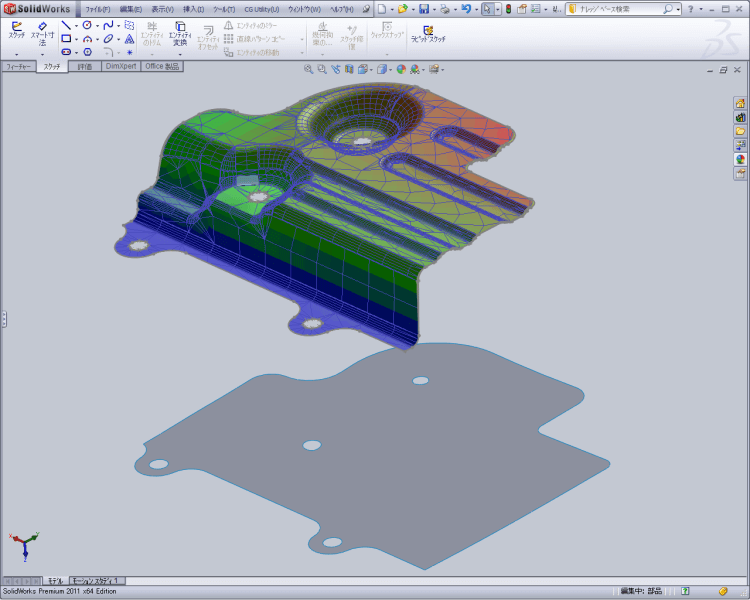 Batch Drawing development / Spring Back
It enables you to mesh all model surfaces and develop the surfaces. It is also possible to project the edges and vertices of curved faces before development to developed surfaces and create the developed profile. At the same time, thickness reduction rate can be drawn, so you can visually confirm the drawing parts.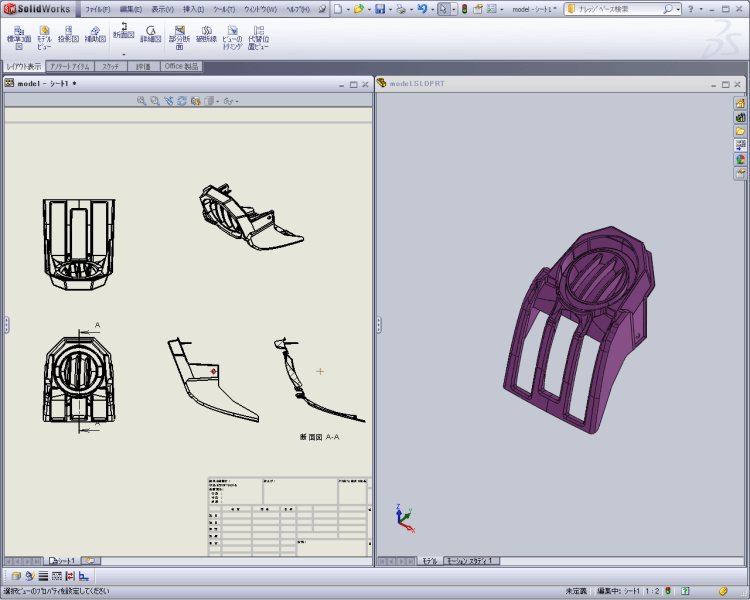 DXF Filter
Spline curve and ellipse curve will be converted to arc approximation or line, then output to DXF format. Then the designer will create a three-view drawing and/or section view for CAM consideration.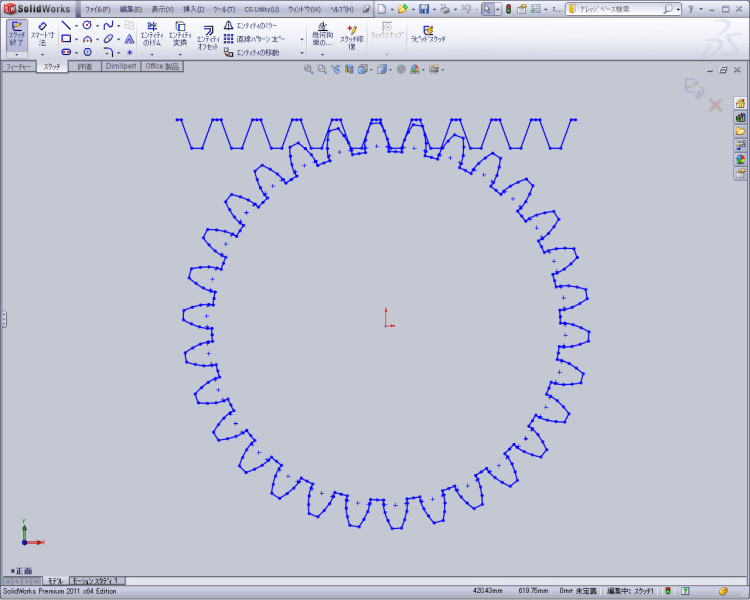 Involute Gear
Input information of weight transfer, base tangent length, radius of over pin and so on. A highly precise Involute gear will be created and you will be able to draw the involute curve.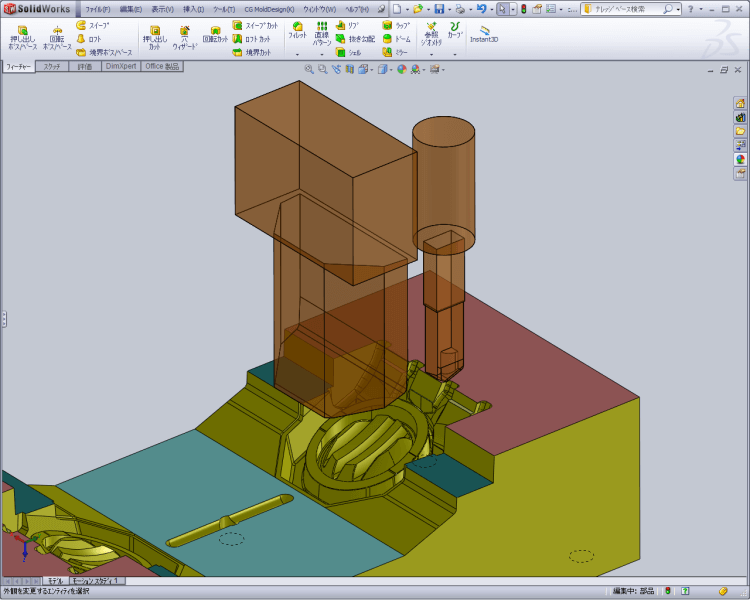 Electrode
It will create electrode from cavity and core by extracting electrode creation site. Spark Gap amount will be indicated independently, and plural electrodes also can be allocated on single base.
*Standard installed on CG MoldDesign / CG PressDesign