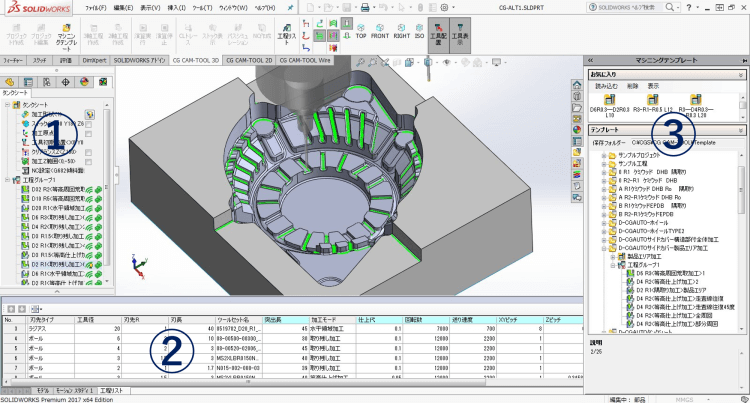 Main Menu
The user-friendly interface enables the user to create NC data easily, using the main menu in order from the left. To create NC data, users only need to prepare a machining project and apply a template, then start CAM calculation and check the results.

Project Setting ①
All parameters related with machine settings, such as "Project type" (3-axis or Multi-axis), "Shape to machine","Stock", "Cutting origin" and "Tool initial position", can be specified on the single dialog box. ①
Process List ②
"Process List", corresponding to the project tree view, assists in the safe and accurate operation. Some parameter values can be confirmed and revised on "Process List" too.
Template ③
Template is the function to save and recall standardized processes. Users can apply reliable machining processes easily after machining projects or processes are registered as "Favorites".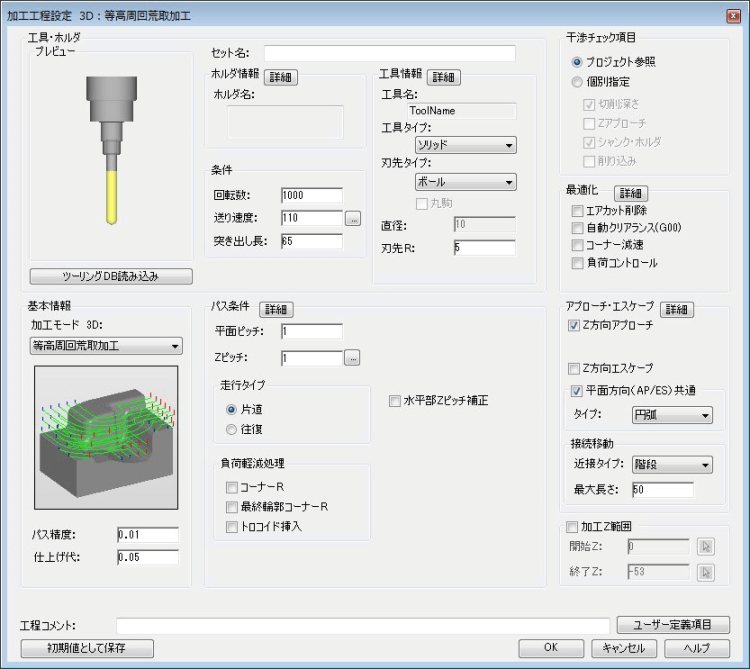 Machining Process
Main dialog box consists of only main parameters. Others are allocated on detail dialog box. Specifying a formula by using "Macro variables" as a parameter value is also available. This allows the revision of some input values automatically, such as lead-in radius relating with tool diameter, when tool-diameter or feed-rate, etc. are changed.