By installing the mold dedicated module to "SolidWorks" that is the midrange 3-D modeler, NeoSolid becomes an all-in-one 3-D integrated CAD/CAM system that enables support to the mold creating process, entirely from the 3-D mold designing to drawing, and also from the 3-D model to the NC data creation.

CAM-TOOL is a five-axis-control-machining-center compatible, high-end CAD/CAM system with a hybird CAM engine (polygon and surface calculation) that enables the direct machining to high hardness material. In addition, it allows high quality and highly efficient machining in any other situations.

The merging of a 3-D model and a drawing allows a 2D/3D integrated CAD/CAM system EXCESS-HYBRID to provide high flexible operability and adaptive capacity.

Craft Mill is a conceptual 3D CAM designed based on simple operability for everybody with high accuracy. A tool/material setting database allows even beginners to start machining soon after installing the system simply by selecting machining conditions. In addition, it employs the calculation to offset a surface data directly, allowing a high accuracy result.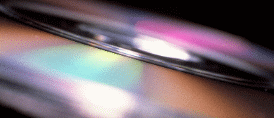 Technology for the people.
In the sophisticated and diversified mold making industry, C&G Systems will attempt to locate every customer's needs/challenges, and also to provide an accurate and flexible solution that caters to customers' expectation.
As the largest mold solution maker in Japan, we develop "the optimal solution" of mold manufacturing globally and transform ourselves into a leading company to provide our customers with full satisfaction.