HOME > Investor Relations
| | |
| --- | --- |
| | To view these PDF files, you need to have Adobe Reader installed on your computer. If you do not have Adobe Reader installed, you may visit Adobe's web site to download the program, which is free. |
Graphs indicate our financial indexes of sales, operating income, ordinary income, net income and so on.

Basic informations, the situation,and the price of our stock.

Results for the year, interim results, and results for every quarter of CGS group.

Informations for investment analyses including quarterly statement / annual histrical data of the financial index.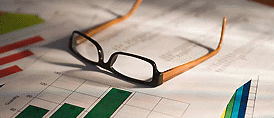 We will provide information in timely, accurate, fair and comprehensible manners.
We intend to make disclosures to earn and maintain the trust of the stockholders, investors, customers and society. This kind of disclosure is conducted for an appropriate assessment of share prices and the appropriate stock price information.
Therefore, we intend to respond in honest and sincere manners for IR activities, and our basic approach is to provide the policy information, strategy and financial situation in a timely, appropriate, fair and comprehensible manners.("Disclosure Policy")