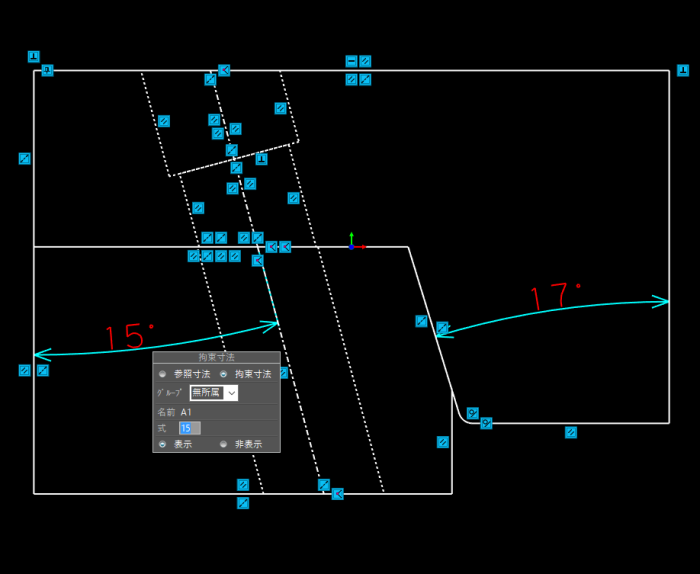 Geometric Constraint / Constraint Dimension
Geometric Constraint and Constraint Dimension can be added to facilitate the shape change. Relational expressions enables parametric deformation linked to the standard dimensions. It is also possible to automatically add geometric constraints such as parallel, vertical, tangent, etc.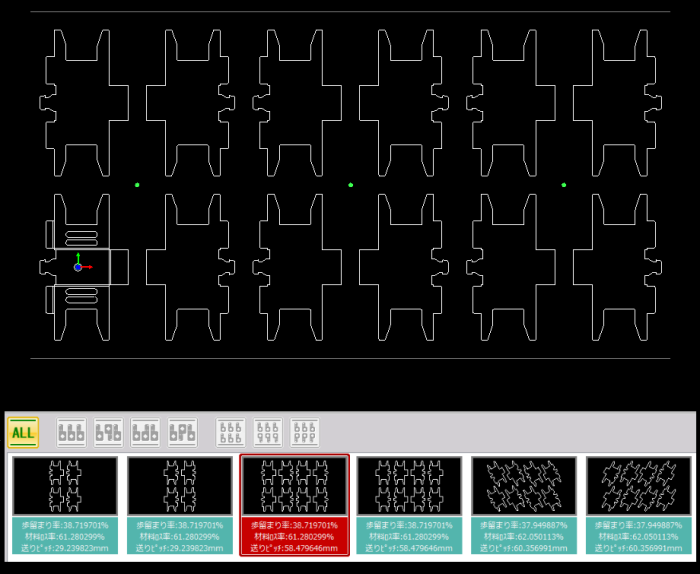 Bend (2D) / Yield / Layout Design
Bend (2D) allows you to create a development of bending figure or process chart automatically for the estimation of blank length. Yield can be optimized based on the condition such as pitch between products and check angle. Layout can be designed with the aid of functions such as Load Calculation and Create Cutting Edge, etc.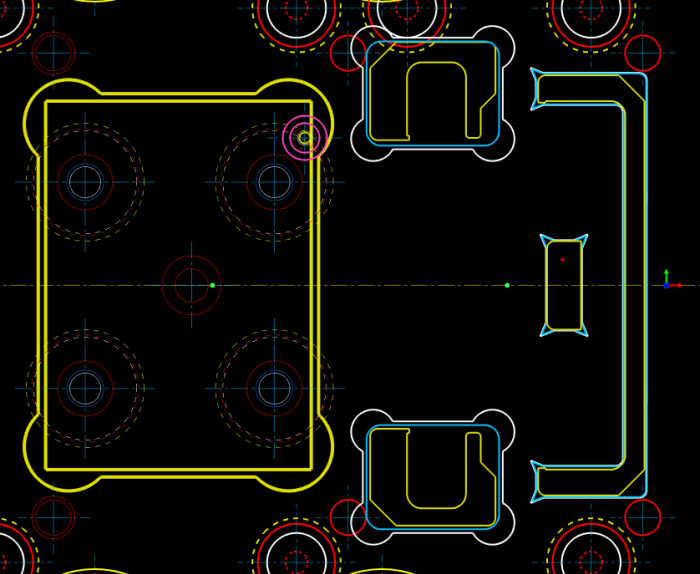 Plate Escape / Auto Clearance
Plate Escape can create an escape figure only by specifying the clearance amount of XY direction and escape type at the corner. Auto Offset can create a clearance figure automatically on the specified layer from the reference figure such as punch. Hole information can be added at the same time in both functions.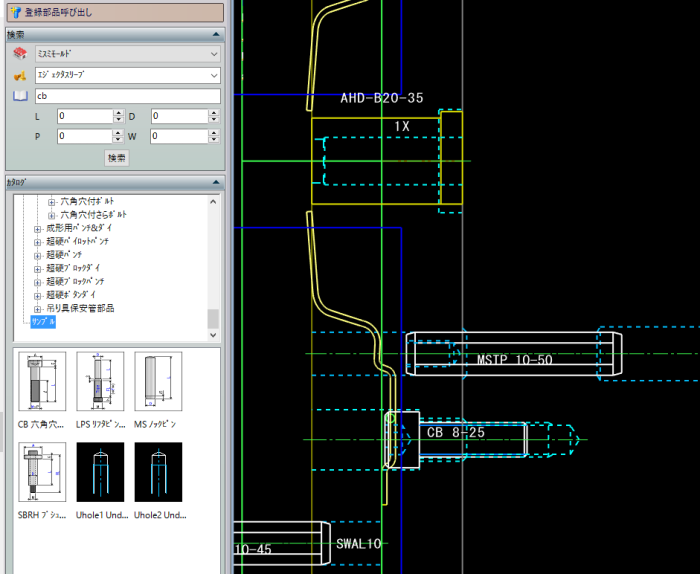 Standard Parts
Standard parts of FUTABA/MISUMI are available to arrange their part figures by simple operation. Registration of user's original parts is also possible. Besides, an order sheet can be made because the ordering information is included in each standard part.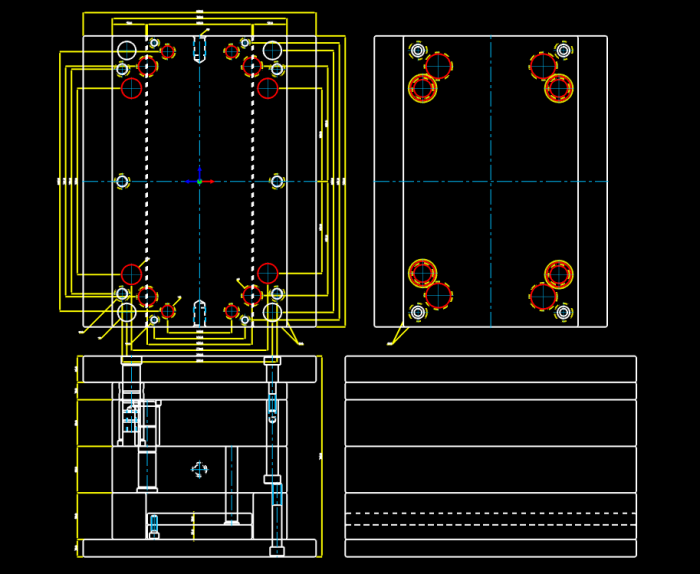 Mold Base
Standard mold database of FUTABA is available to arrange its figure on each view by batch so that 3D data can be placed at the open position of movable/fixed side.