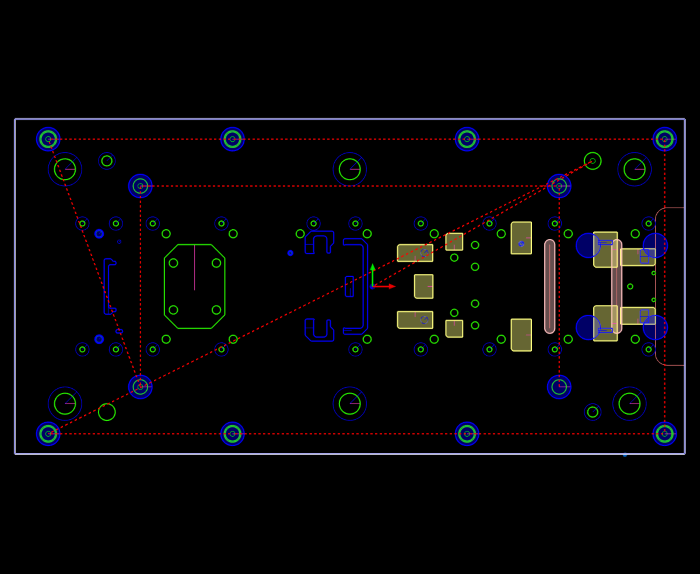 Drilling / 2D Machining CAM MC
NC data for drilling and pocketing with machining attributes can be easily created from round and deformed holes. Special fixed cycle output is supported, and automation by master construction is available.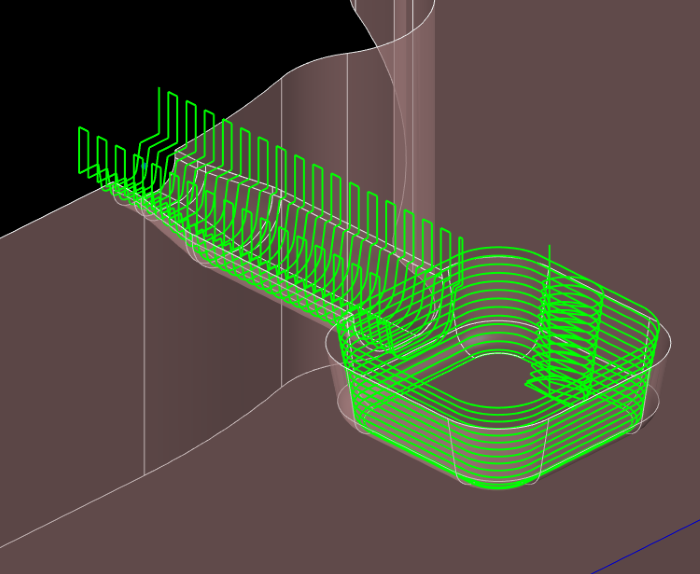 2.5D Machining CAM MC
2.5D contour line machining of X-Y axis can be easily performed based on the information of plane view and section view. Even when the figure cannot machined by X-Y axis in 2.5D, it is possible to create a machining path by converting axis to X-Z or Y-Z.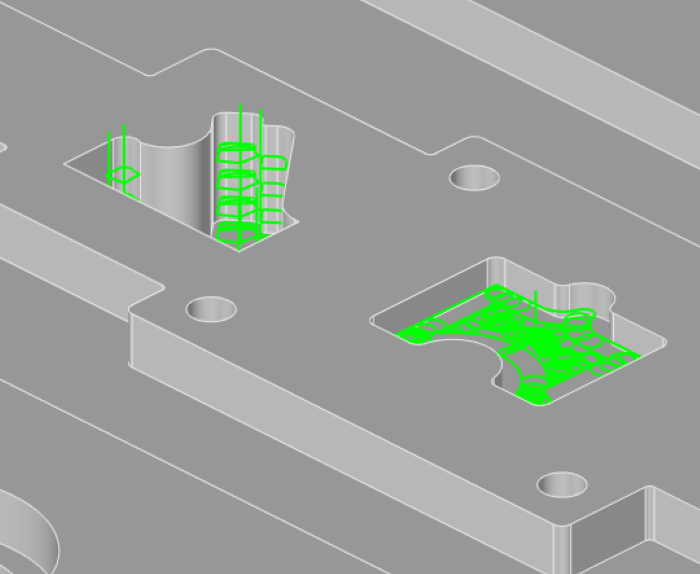 Corner Smoothing/Trochoid CAM MC
Uncut parts by rough machining can be automatically recognized to create a machining path for them with small diameter tool. Trochoid machining path can be created to reduce the load and realize high-speed machining at the points where the load on tools becomes large.
Leaving Island Machining  CAM MC
Multistage path for Island Left Machining can be automatically created by applying the height from the machining face to the island shape in machining area.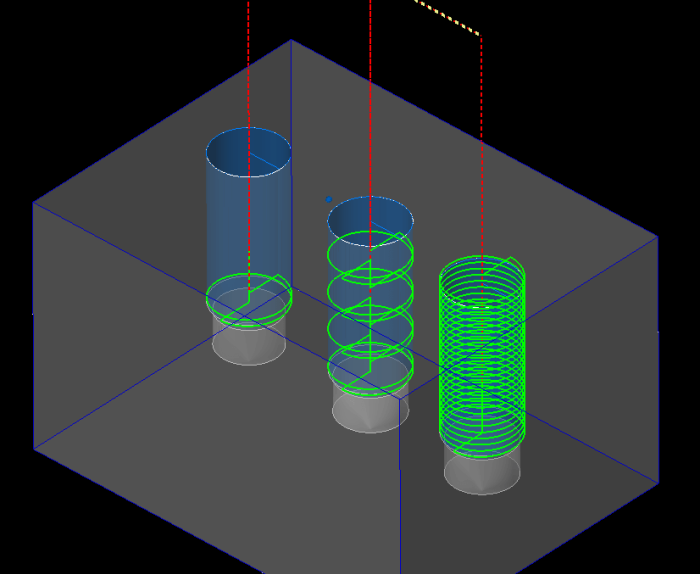 Helical Tapping  CAM MC
In reference to the tool information from the master, NC data according to helical tap tool can be created. It is possible to specify the notch amount of XY to drive the machining area into inside by repeating several times.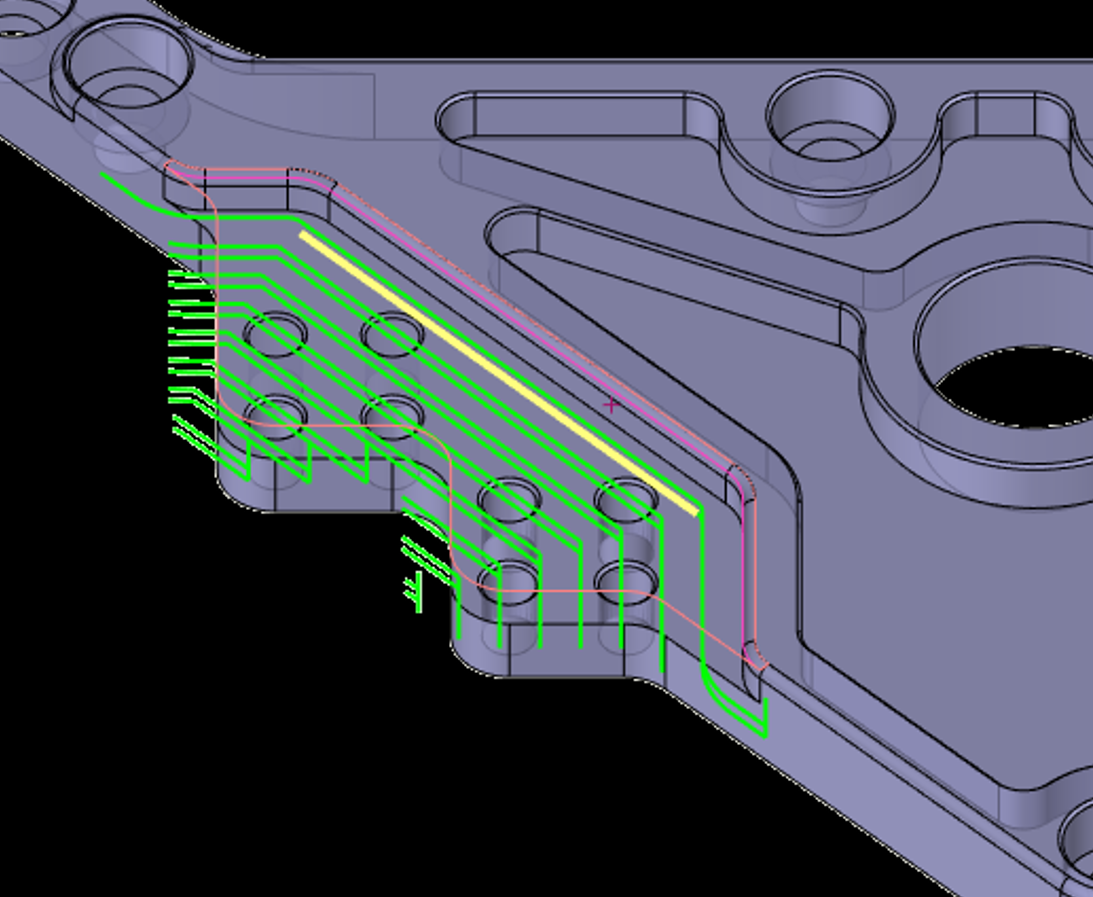 MC Simulation CAM MC
Operation check is available by animation on CAM screen. "Remain" and "Over-cutting" can be detected before actual machining, which enables safer and more accurate machining.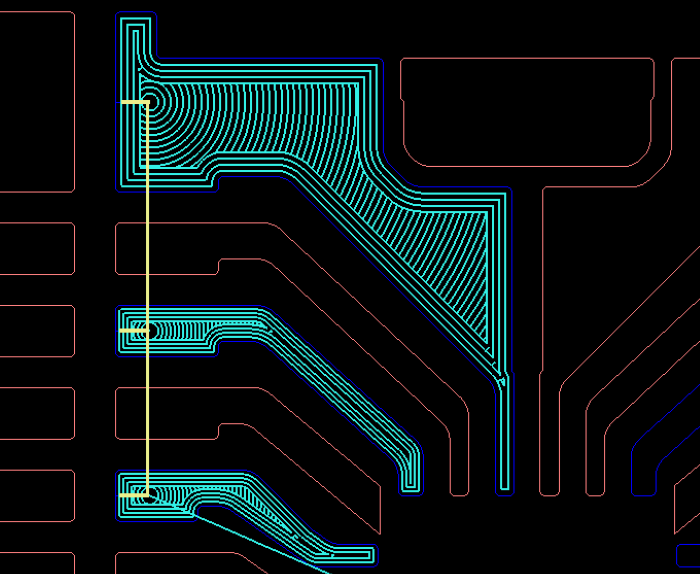 Coreless Machining CAM WC
Coreless machining for round/deformed holes can be performed. Gradually-changed taper machining is also supported in coreless machining. Long unmanned operation of machine tool becomes possible because cutoff figure does not occur, which contributes to the improvement in machine operating rate.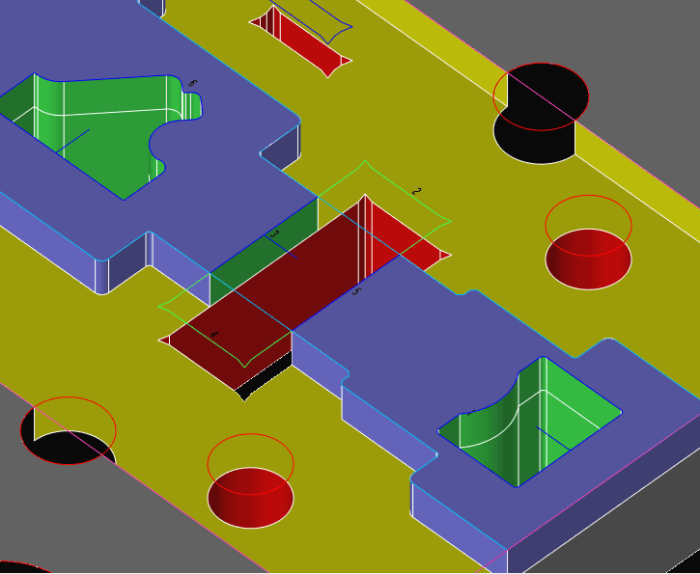 Step Machining CAM WC
Wire cutting conditions can be set separately at the sections where the thickness changes, which allows you to create NC data that considers disconnection and reduction of machining failure. You can confirm, change, and delete the conditions easily.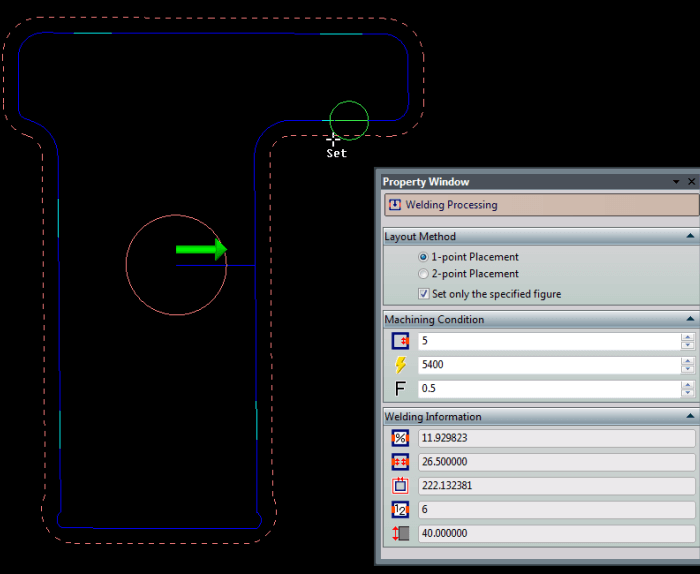 Welding Machining CAM WC
It is a function to eliminate cutoff process by welding the core partially in machining. Welding points can be easily specified. Settings of machining condition and display of welding range/rate are available.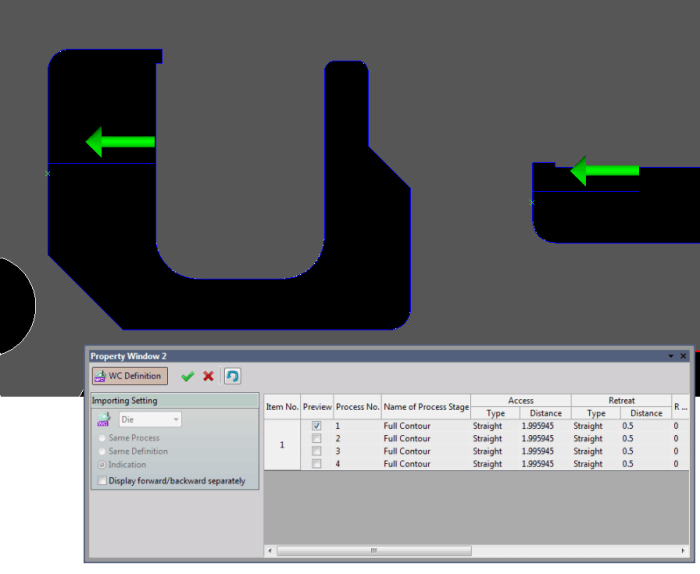 Approach / Edit Approach CAM MC CAM WC
Approach setting is available with Helical/Ramping for Machining and with Bell/CR/Slant/Multiple Points for Wire-cutting in addition to Straight Line/Arc. It is possible to edit the different approaches all at once, and make separate settings even for the same figures.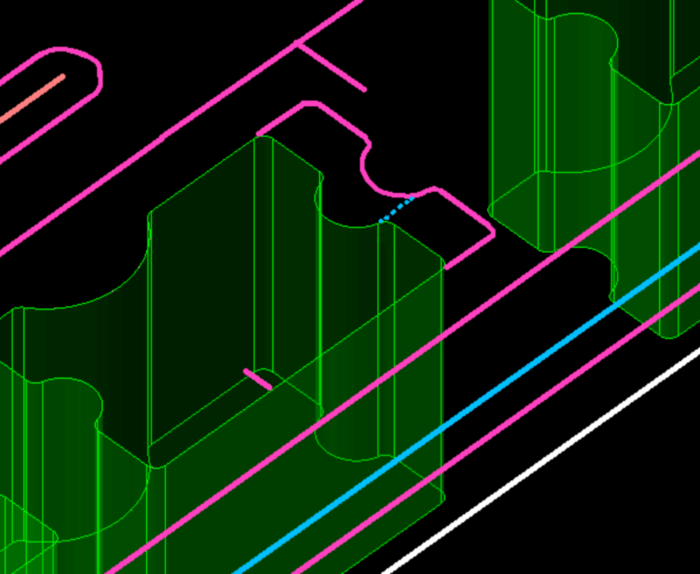 Edit Figure CAM MC CAM WC
Various CAD drawing functions are available so that you can perform graphic editing process on CAM smoothly to create machining path. Commands such as "Associative", "Stretch", "Corner", etc. are available to edit even the figures with machining attributes while maintaining them as much as possible.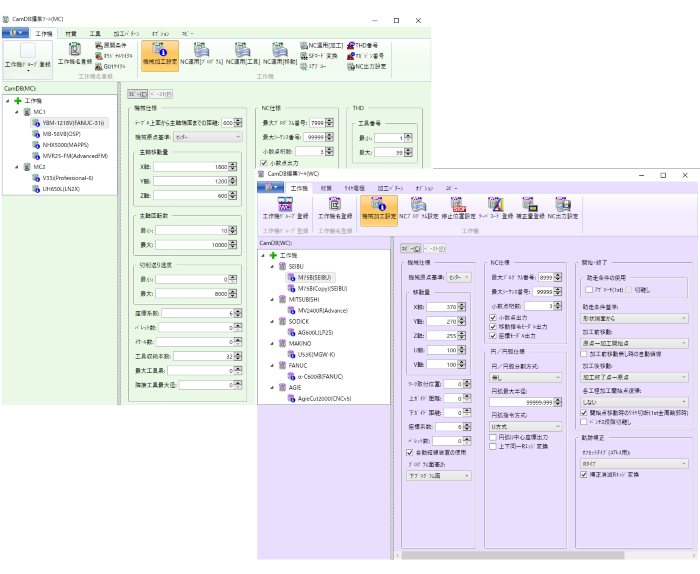 Master CAM MC CAM WC
Automation of NC data creation is possible by registering machining pattern, machining condition of tools, material and various machine information. Master edit tools can be operated independently of CAD/CAM application. Edit by referring to the existing master is also possible.