Current event information
Contents of the Exhibition and Seminar

Details

Jun 15 through 17,2016

  IPSECE 2016

Place

SMX CONVENTION CENTER
SMX Convention Center, Pasay City, Manila, Philippines

Exhibition

EXCESS-HYBRIDⅡ

For inquiries

CGS North America Inc.
519-737-6009 info@camtool.com




Contents of the Exhibition and Seminar

Details

Sep 8 through 13,2014

  IMTS 2014

Organizer

The Association For Manufacturing Technology.

Place

McCORMICK PLACE
2301 S. Lake Shore Drive • Chicago, Illinois 60616

Exhibition

CG Series / CAM-TOOL
[Booth: E-3006]

For inquiries

CGS North America Inc.
519-737-6009 info@camtool.com




Contents of the Exhibition and Seminar

Details

Apr 16 through 19,2014

 INTERMOLD 2014

Organizer

Japan Die and Mold Industry Association
Television Osaka

Place

INTEX OSAKA,Osaka Japan
Booth No.:6A-708

Exhibition

CG PressDesign,CG MoldDesign,CG CAM-TOOL,
EXCESS-HYBRID,CAM-TOOL

For inquiries

C&G SYSTEMS INC. Osaka Office
(+81)6-6831-7510




Contents of the Exhibition and Seminar

Details

Jan 26 through 29,2014

  SolidWorks World 2014

Organizer

Dassault Systèmes SolidWorks Corp.

Place

San Diego Convertion Center, San Diego California,USA


Exhibition

CG PressDesign,CG MoldDesign,CG CAM-TOOL

For inquiries

C&G SYSTEMS INC. Overseas Sales Department
(+81)3-6864-0781



Event of 2013
Contents of the Exhibition and Seminar

Details

Aug 28 through 31,2013

  PDMEX2013

Organizer

Philippine Die & Mold Association, Inc.

Place

World Trade Centre Metro Manila Hall
Booth No. 450-451/469-470 (YAMAZEN BOOTH)

2/F WTCMM Building, Gil Puyat Ave. Extension cor. Diosdado Macapagal Blvd. Pasay City 1300 Philippines

Exhibition

CAM-TOOL

For inquiries

C&G SYSTEMS INC. Overseas Sales Department
(+81)3-6864-0781




Contents of the Exhibition and Seminar

Details

Jan 20 through 23,2013

  SolidWorks World 2013

Organizer

Dassault Systèmes SolidWorks Corp.

Place

Walt Disney World Swan and Dolphin Hotel
Orlando,Florida,USA.

Exhibition

CG PressDesign,CG MoldDesign,CG CAM-TOOL

For inquiries

C&G SYSTEMS INC. Overseas Sales Department
(+81)3-6864-0781



Event of 2012
Contents of the Exhibition and Seminar

Details

Nov 1 through 6,2012

  JIMTOF 2012

Organizer

Japan Machine Tool Builders' Association
Tokyo Big Sight Inc.

Place

Tokyo Big Sight

Exhibition

CG PressDesign,CG MoldDesign,CG CAM-TOOL,
EXCESS-HYBRID,CAM-TOOL
Booth No.:E5004

For inquiries

C&G SYSTEMS INC. Overseas Sales Department
(+81)3-6864-0781




Contents of the Exhibition and Seminar

Details

Sep 10 through 15,2012

  IMTS 2012

Organizer

The Association For Manufacturing Technology.

Place

McCORMICK PLACE
2301 S. Lake Shore Drive • Chicago, Illinois 60616

Exhibition

CAM-TOOL
[Booth: E-3009]

For inquiries

CGS North America Inc.
519-737-6009 info@camtool.com




End

Contents of the Exhibition and Seminar

Details

Jul 3 through 6,2012

  14th Shanghai International Machine Tool Fair

Organizer

EASTPO

Place

Shnaghai New International Expo Centre
No.2345 Long Yang Road,Pu Dong,Shanghai

Exhibition

CG PressDesign,CG MoldDesign,CG CAM-TOOL,
CAM-TOOL,CraftMILL

For inquiries

C&G SYSTEMS INC. Shanghai Technical Center
(+86)21-6235-1347




End

Contents of the Exhibition and Seminar

Details

May 31 through
Jun 3,2012

  DIE & MOULD CHINA 2012

Organizer

Ryosho Machinery(Shanghai) Co.,Ltd.

Place

Shnaghai New International Expo Centre
No.2345 Long Yang Road,Pu Dong,Shanghai

Exhibition

CG PressDesign,CG MoldDesign,CG CAM-TOOL,
CAM-TOOL

For inquiries

C&G SYSTEMS INC. Shanghai Technical Center
(+86)21-6235-1347




End

Contents of the Exhibition and Seminar

Details

Apr 18 through 21,2012

 INTERMOLD 2012 / Die & Mold Asia2012

Organizer

Japan Die and Mold Industry Association
Television Osaka

Place

INTEX OSAKA,Osaka Japan
Booth No.:6A-309

Exhibition

CG PressDesign,CG MoldDesign,CG CAM-TOOL,
EXCESS-HYBRID,CAM-TOOL

For inquiries

C&G SYSTEMS INC. Osaka Office
(+81)6-6831-7510




Contents of the Exhibition and Seminar

Details

Feb 12 through 15,2012

  SolidWorks World 2012

Organizer

Dassault Systèmes SolidWorks Corp.

Place

San Diego Convention Center

San Diego, California, USA.

Exhibition

CG PressDesign,CG MoldDesign,CG CAM-TOOL

For inquiries

C&G SYSTEMS INC. Overseas Sales Department
(+81)3-6864-0781



Event of 2011
Contents of the Exhibition and Seminar

Details

Aug 17 through 20,2011

  PDMAEC2011/PDMEX2011

Organizer

PHILIPPINE DIE & MOLD ASSOCIATION, INC.

Place

World Trade Centre Metro Manila Hall A,B,C & Lobby

2/F WTCMM Building, Gil Puyat Ave. Extension cor. Diosdado Macapagal Blvd.
Pasay City 1300 Philippines

Exhibition

CG PressDesign,CG MoldDesign,CG CAM-TOOL,
EXCESS-HYBRID,CAM-TOOL,CraftMILL

For inquiries

C&G SYSTEMS INC. Overseas Sales Department
(+81)3-6864-0781




End

Contents of the Exhibition and Seminar

Details

Aug 10 through 12,2011

  DS SolidWorks Asia-Pacific VAR Conference 2011

Organizer

SolidWorks Asia-Pacific

Place

J W Marriott Hotel Beijing, China

83 Jian Guo Road, Chaoyang District · Beijing, Beijing 100025 China

Exhibition

CG PressDesign,CG MoldDesign,CG CAM-TOOL

For inquiries

C&G SYSTEMS INC. Overseas Sales Department
(+81)3-6864-0781




End

Contents of the Exhibition and Seminar

Details

Mar 23 through 26,2011

 MTA SINGAPORE 2011

Organizer

Singapore Exhibition Services Pte Ltd

Place

Singapore Expo
1 Expo Drive, #01-01 Singapore 486150

Exhibition

CG PressDesign,CG MoldDesign,CG CAM-TOOL

For inquiries

C&G SYSTEMS INC. Overseas Sales Department
(+81)3-5793-5335




Date & Time

Contents of the Exhibition and Seminar

Details

Jan 23 through 26,2011

Organizer

Dassault Systèmes SolidWorks Corporation

Place

The Henry B. Gonzalez Convention Center
200 E. Market St. San Antonio, Texas, 78205 USA

Exhibition

CG PressDesign,CG MoldDesign,CG CAM-TOOL

For inquiries

C&G SYSTEMS INC. Overseas Sales Department
(+81)3-5793-5335



Event of 2010
Date & Time

Contents of the Exhibition and Seminar

Details

Oct 28 through
Nov 2,2010

Organizer

Japan Machine Tool Builders' Association
Tokyo Big Sight Inc.

Place

Tokyo Big Sight
Booth No.:E5019

Exhibition

AIQ,NeoSolid,EXCESS-HYBRID,CAM-TOOL,Craft MILL

For inquiries

C&G SYSTEMS INC. Tokyo Office
(+81)3-5793-5333




End

Date & Time

Contents of the Exhibition and Seminar

Details

Jun 23 through 25,2010

Organizer

Reed Exhibitions Japan Ltd.

Place

Tokyo Big Sight
Booth No.:11-34

Exhibition

NeoSolid,EXCESS-HYBRID,AIQ,CAM-TOOL

For inquiries

C&G SYSTEMS INC. Tokyo Office
(+81)3-5793-5333




End

Date & Time

Contents of the Exhibition and Seminar

Details

Apr 14 through 17,2010

 INTERMOLD 2010 / Die & Mold Asia2010

Organizer

Japan Die and Mold Industry Association
Television Osaka

Place

INTEX OSAKA,Osaka Japan
Booth No.:6A-515,6A-911

Exhibition

【Booth No.:6A-515】
NeoSolid,EXCESS-HYBRID,CAM-TOOL
【Booth No.:6A-911】
AIQ,e-Karte,Craft MILL

For inquiries

【Booth No.:6A-515】
C&G SYSTEMS INC. Osaka Office
(+81)6-6831-7510

【Booth No.:6A-911 】
C&G SYSTEMS INC. Die/Mold Solution Department
(+81)3-5793-5525




End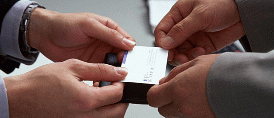 Establishing a bond with customers through communication.
We will actively participate in industrial trade shows for manufacturing not only domestically, but also overseas.
By appearing in these exhibitions and seminars, we will be able to establish a reliable relationship with our customers by sharing challenges of mold manufacturing site and offering solutions.